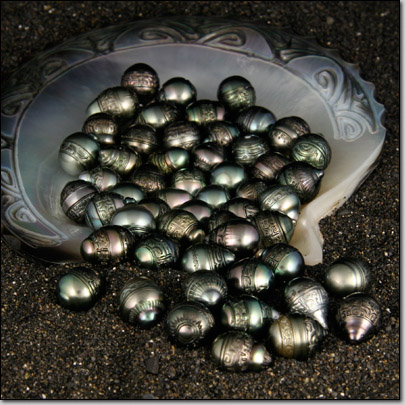 Whether you are discovering Tahitian black pearls for the first time, or you are already a connoisseur, Tahitian Designs offers a diversified collection of unique black pearls all delicately carved by expert craftsmen to highlight their beauty.
Choose a unique pearl to create a one-of-a kind pendant or choose several to make earrings, a bracelet, or a necklace. Tahitian Designs will gladly guide you in your quest for the pearl(s) that will reflect your uniqueness.
Prices vary depending on quantity, size of the pearl, and style of carvings. Designs such as flower, dolphin and turtle will cost a little more than traditional Marquesas designs.
If you are in the trade, contact us for quantity pricing.