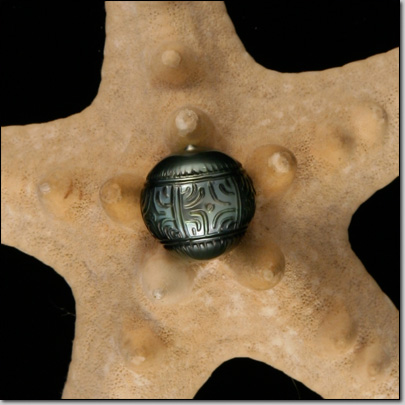 Ia orana! Welcome!
We import and sell exotic Tahitian black pearls depicting traditional Polynesian motifs handcarved by local artists in Tahiti. We are based in Silicon Valley, but travel to Tahiti frequently.
Reminiscent of the magical hues of a Tahitian lagoon, these high quality cultured black pearls display a range of luminiscent colors. Each carved pearl is unique; no two are the same.
We guarantee all pearls to be cultured black pearls from Tahiti, French Polynesia (where we buy them direct). All pearls have been inspected by the Service de la Perliculture (Ministry of Pearls) in Tahiti upon export to certify high quality and a nacre layer thickness of 0.8mm or more (which ensures excellent luster).
Mauruuru! Thanks for taking a look. If you are interested in purchasing, please contact us.